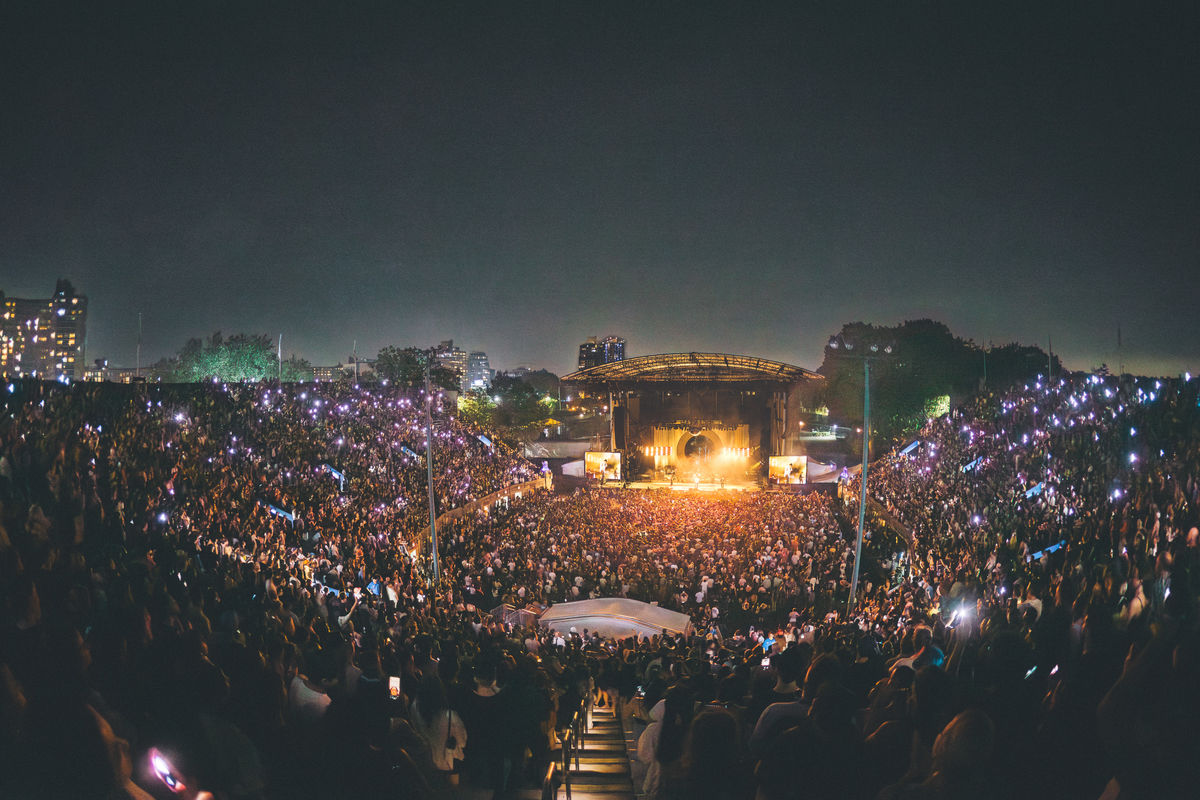 Objective

Forest Hills Stadium in New York City is dedicated to environmental sustainability. It aims to standardize its green operations to reduce the venue's carbon footprint, waste generation, and environmental impact while also enhancing its reputation as an environmentally conscious music venue.
Approach
Forest Hills Stadium took a multifaceted approach to enhancing its sustainability program. The eco-friendly practices included promoting the use of public transportation to attendees, purchasing post-consumer recycled products, upcycling shipping containers, installing energy-efficient lighting, providing free drinking water refill stations, offering solar-powered phone charging stations, and implementing a comprehensive recycling program The stadium also provided shore power to the artists, saving fuel which would have been used by their trucks and tour buses and reducing air pollution.
Forest Hills Stadium also has achieved significant environmental stewardship by embracing partnerships. With one of its vendors, Small Axe, a hot sauce company, it is growing peppers on-sight for cocktails and hot sauce. The venue sponsored Planet Reimagined's 2022 New Futures Fellowship program, supporting postgraduate students' academic research. Since 2017, it has worked closely with REVERB to promote climate-positive practices in the music industry through offset projects and emissions calculations. Notably, in 2022, the venue partnered with Medford Spring Grassland Conservation in Colorado to offset the stadium's carbon emissions.
Results
Offset its 2022 carbon footprint, which reached 1,211 tonnes of CO2 emissions, by 120% through its partnership with Medford Spring Grassland Conservation while also protecting 6,900 acres of land from being developed.

Saw a significant use of public transportation to the venue with 75% of concert attendees taking the train.

Secure over 10,000 attendee responses conducted by Partner, Reverb's Fan Travel Survey which validated that 25% of fans visiting the venue are using rideshare or driving an average of a 30-mile drives with 2.5 passengers per car.