SUSTAINABILITY
Inspiring the world's many voices to protect our planet.
At AEG, we're committed to operating responsibly and to catalyzing the influence of live entertainment to preserve the planet for future generations. We've been embedding sustainability into our global business since 2008.
We work hard to minimize environmental impacts across our music, sports, ticketing, and real estate portfolios, while harnessing their unique platforms to influence broader action in our communities.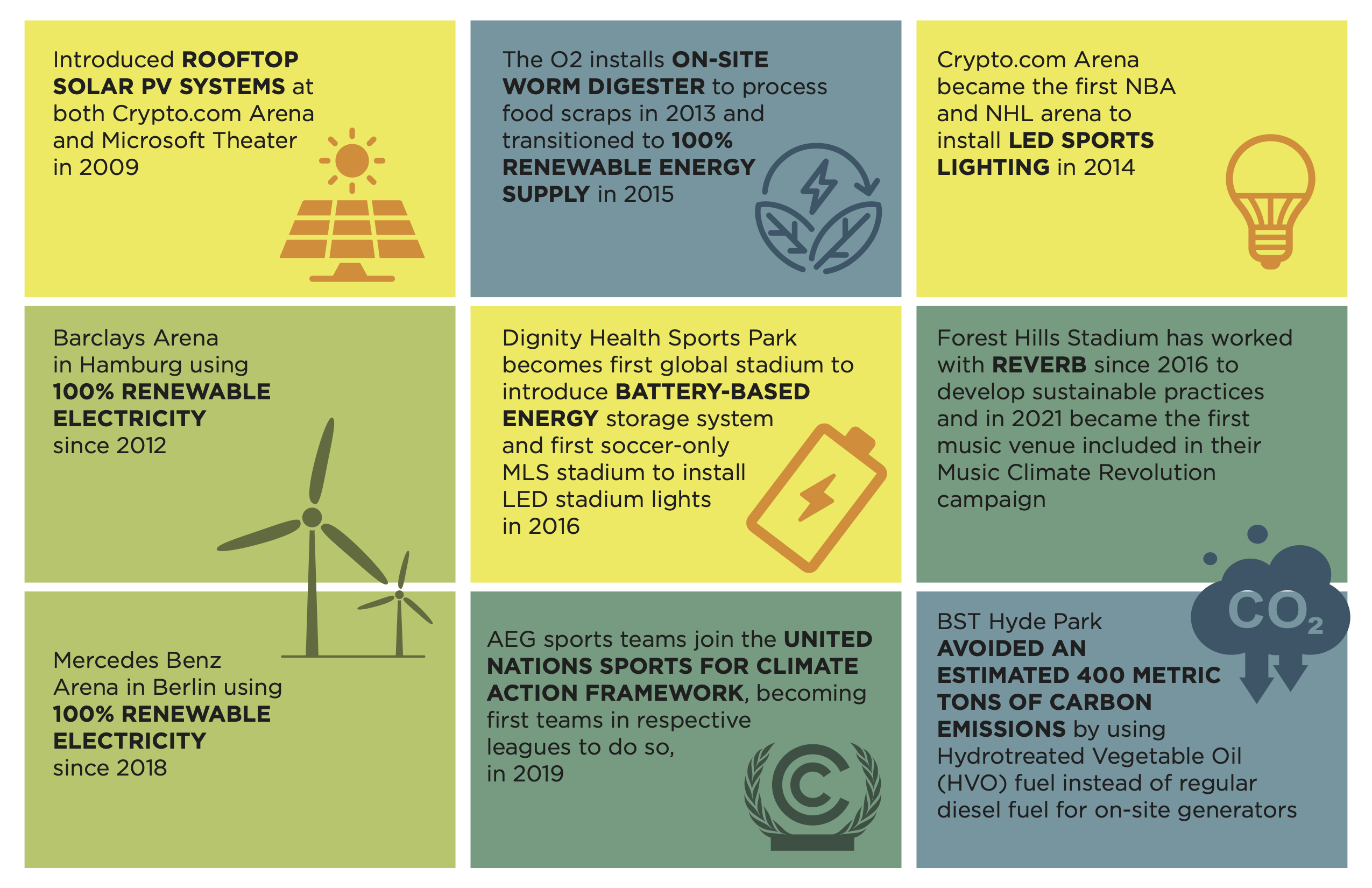 We're Guided by Six Core Principles
We make decisions rooted in science and measurement
We value collaboration over competition to affect meaningful positive change
We believe new technologies and innovative solutions are vital to addressing today's most pressing global issues
We recognize the influential platform of live entertainment and our responsibility to harness it to inspire our fans and others
We understand that engaging and empowering our employees and partners is core to our success
We communicate our work and results often and with transparency
Check Out Recent AEG Sustainability Stories: