Texas Trust CU Theatre at Grand Prairie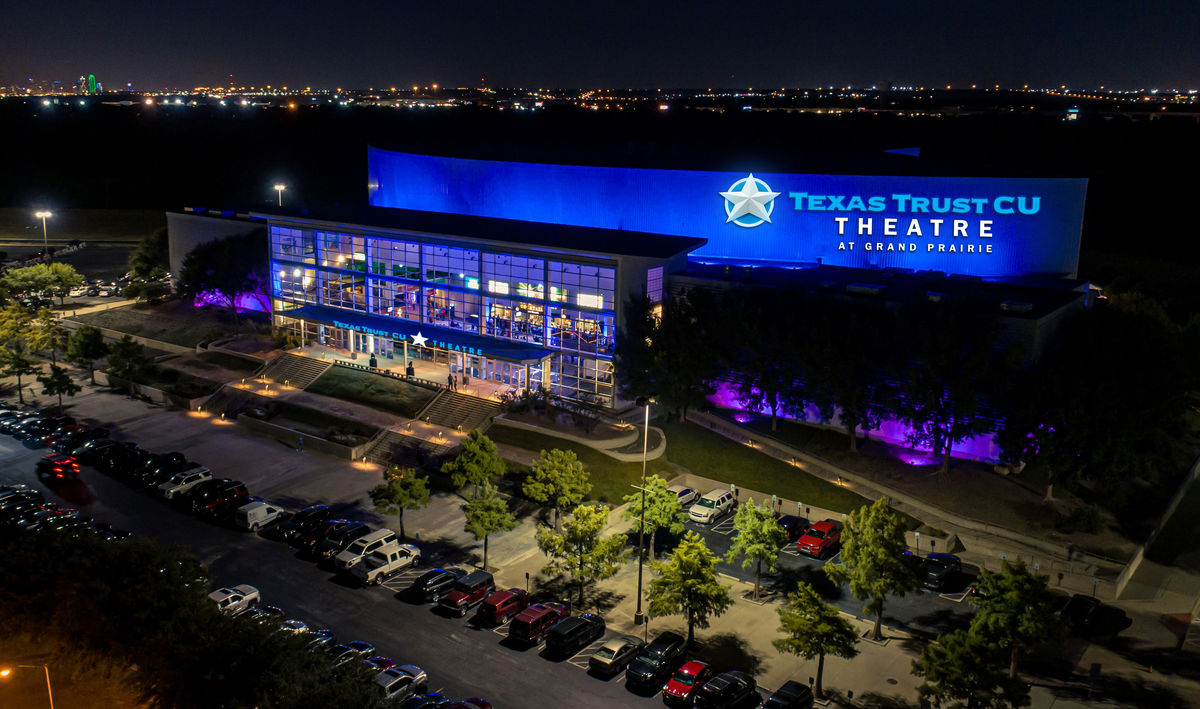 Texas Trust CU Theatre at Grand Prairie
One of the most flexible and advanced indoor performance spaces in the United States, Texas Trust CU Theatre is the first venue of its kind. Many touring artists have already called Texas Trust CU Theatre "the theater of the future."
Featuring comfortable, spacious seating, elite luxury suites with private entrances, upscale catering, corporate hospitality areas and convenient parking, Verizon Theatre sets a new standard in the concert and theatrical touring industry.
With its 6,350-indoor seating capacity, this venue was conceived and designed to accommodate a wide range of stage productions, including pop, rock, country, comedy, magic, Broadway and family shows. Since its February 2002 opening, the facility has hosted everything from the Eagles, Alicia Keys, Michael Buble, George Lopez, Robin Williams, Sesame Street Live!, Justin Bieber, Celtic Woman and Radio City Christmas Spectacular.