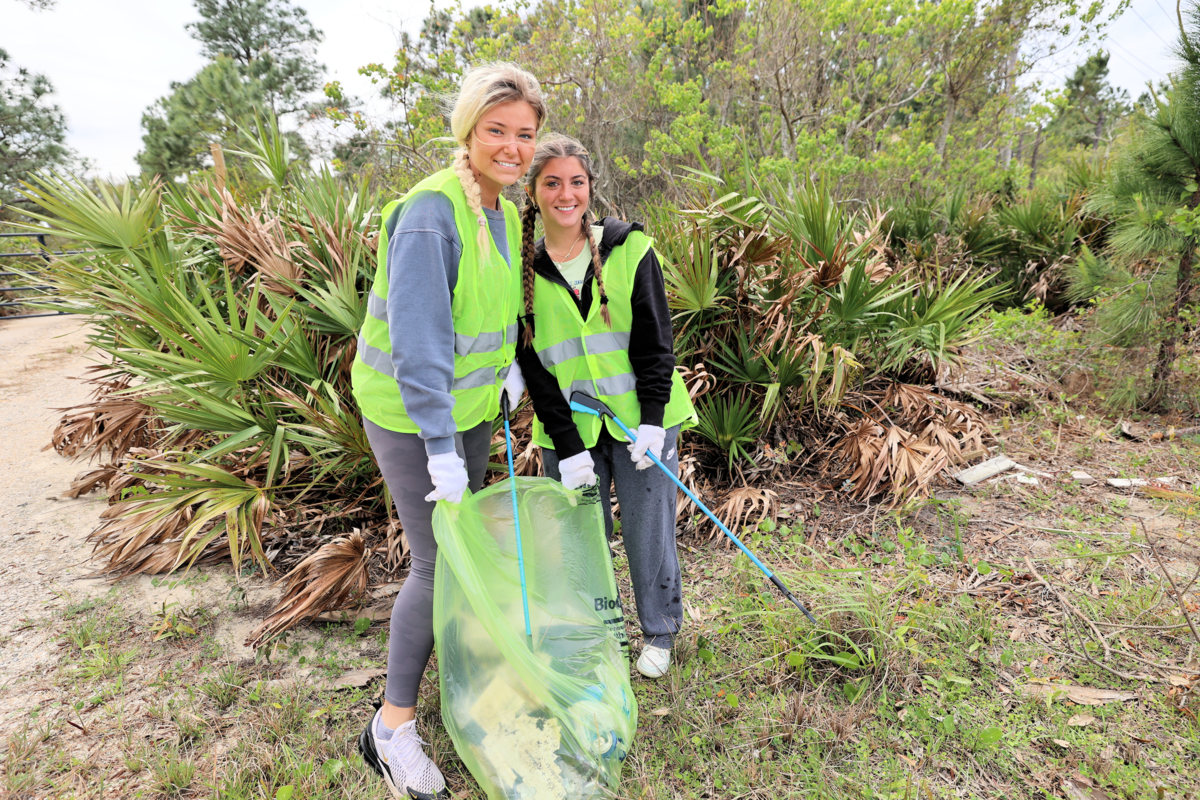 AEG Presents Teams Up With the Alabama Coastal Foundation To Organize Coastal Clean-Up Initiative Ahead of Hangout Festival
Leveraging the power of music to inspire environmental activism, AEG Presents partnered with the Alabama Coastal Foundation to organize a beach cleanup for employees and fans in the Gulf Shores area ahead of its Hangout Festival, an annual three-day event that takes place on the white sand beaches in May. The cleanup, which took place on March 19, 2023, resulted in the collection of 3,860 pounds of trash from the Fort Morgan area.
In addition to donating their time for a worthy cause, volunteers who participated in the cleanup also had a chance to earn points toward Hangout Festival's Earn-A-Ticket Program with Propeller, a public benefit corporation that inspires activism and social change. By taking action in their local community, volunteers could win a General Admission ticket, as well as such festival perks such as merch gift cards, shuttle passes, and General Admission to VIP ticket upgrades.
"Hangout Festival takes place on one of the most beautiful beaches in Alabama and with that comes the responsibility to protect our coastline," said Taran Cornejo, Senior Marketing Manager at AEG Presents. "We are proud to have partnered with the Alabama Coastal Foundation and Propeller on this important initiative. We are committed to doing our part to keep our beaches clean and encourage our fans to join us."
The Alabama Coastal Foundation seeks to improve and protect Alabama's coastal environment through cooperation, education, and participation. The foundation encourages responsible citizen action and offers opportunities for individuals to play a vital role in preserving the environment and the state's coastal way of life.
Hangout Festival's Earn-A-Ticket Program with Propeller encourages interested festivalgoers to volunteer their time to give back to their local community. To learn more about the program, please click here.