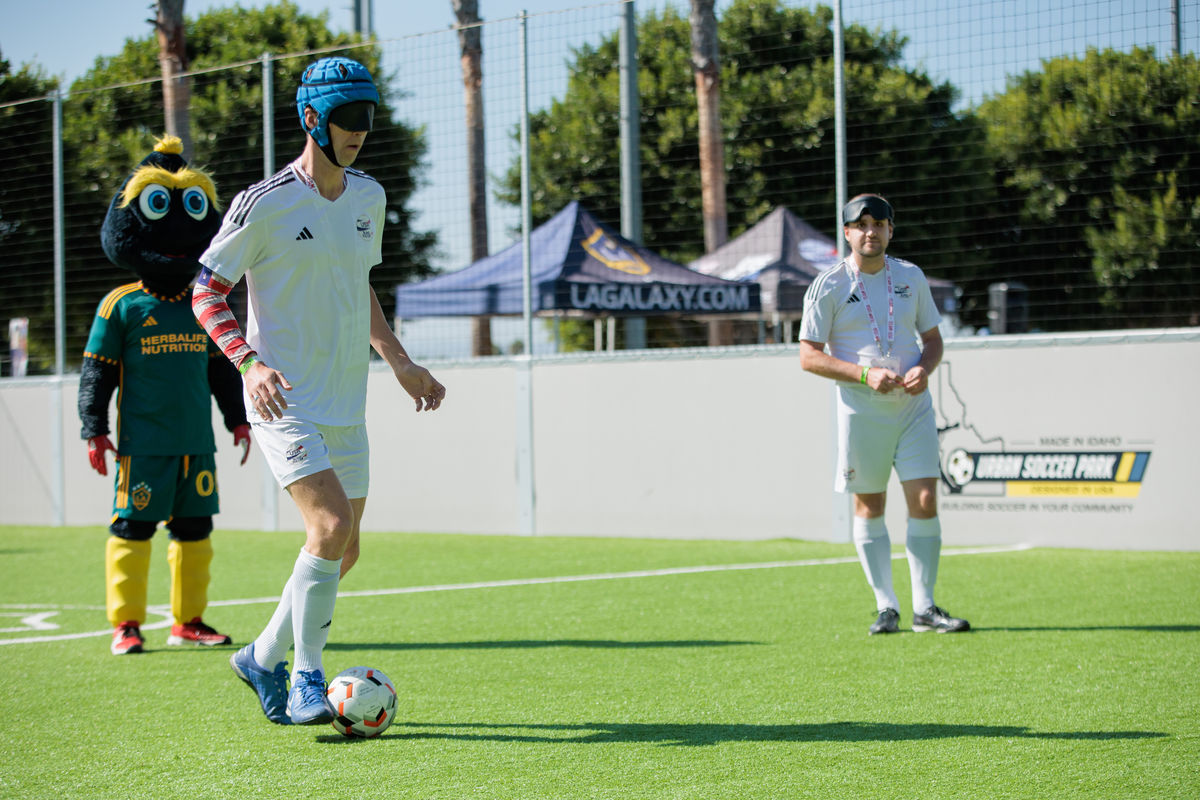 LA Galaxy Host USA Blind Soccer Men's National Team's Debut in Southern California
AEG's LA Galaxy, in partnership with the United States Association of Blind Athletes (USABA), Dignity Health and Anthem Blue Cross, hosted the USA Blind Soccer Men's National Team's first ever public demonstration in Southern California at Dignity Health Sports Park on Thursday, Oct. 12. The 60-minute special event included drills, penalty kicks and a chance to be a sighted goalkeeper.
Although blind soccer has been part of the Paralympic Games since 2004, the USA Men's National Blind Soccer Team will make their debut at the Paralympic games in 2028. Blind Soccer is an adaptation of the world's most popular sport and is a fast-paced, physical, and technical game.
"The demonstration event in Los Angeles gave fans a chance to meet the USA Blind Soccer Men's National Team and gain a better understanding about this fast-growing sport," said Gabe Osollo, Senior Manager of Community Relations for the LA Galaxy. "It is very important for us at the Galaxy to promote inclusivity and we along with the USABA are committed to bringing play equity and accessibility to the world's largest sport. The USA Blind Soccer team shows that regardless of ability, anyone can thrive while playing sports."
Blind soccer players need to have speed, strength, and stamina, as well as excellent spatial awareness despite their lack of vision, to be effective on the pitch and play together as a team. Today, blind soccer is played in more than 60 countries and has become the fastest-growing Paralympic sport in the world.
Since its founding in 1976, US Association of Blind Athletes (USABA) has reached more than 100,000 individuals through its multi-sport programming. The organization has emerged as more than just a world-class trainer of blind athletes, it has become a champion of the abilities of Americans who are legally blind. To learn more about USABA click here.