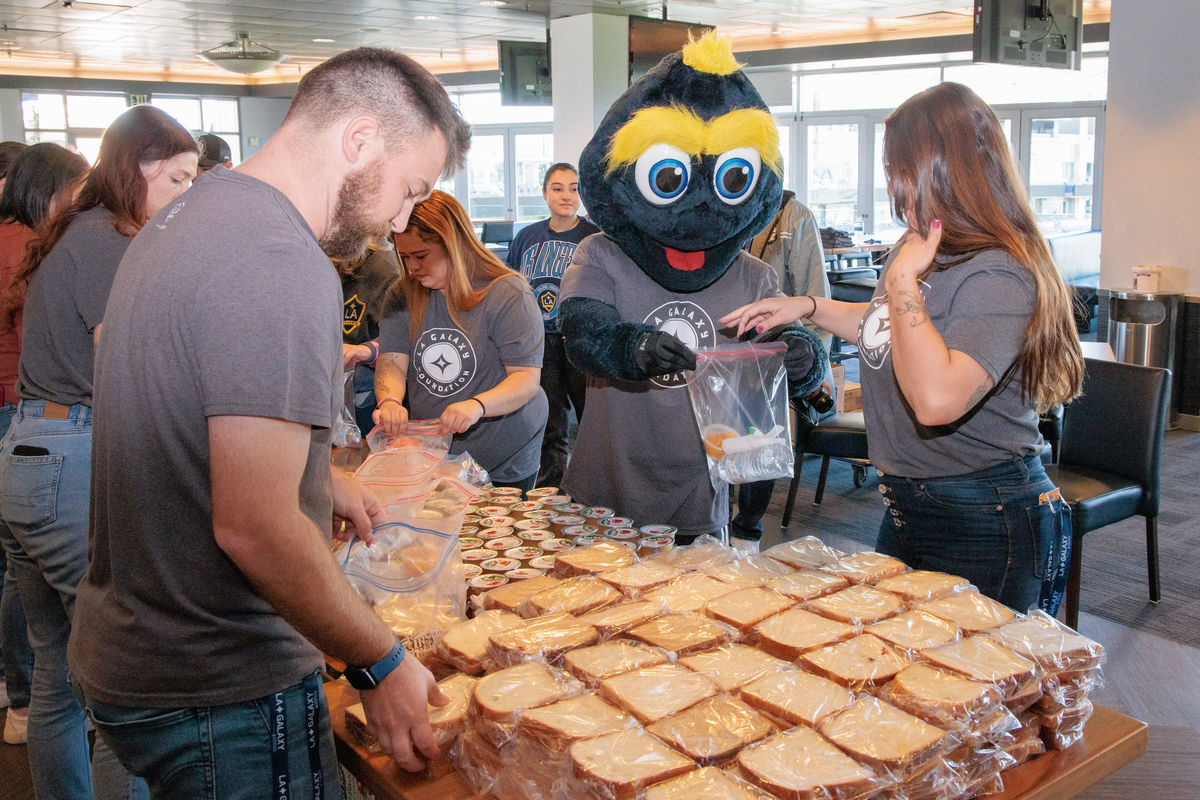 LA Galaxy Partners With Downtown Women's Center To Support Women in Need During Women's History Month
To support and empower women experiencing homelessness during Women's History Month, AEG's LA Galaxy employees and mascot Cozmo joined LA Galaxy fans at Dignity Health Sports Park in Carson, CA on March 24, 2023 to assemble and donate 200 snack packs and 100 toiletry kits for women in need at the Downtown Women's Center in Los Angeles, CA. Items that were donated included shampoo, conditioner, body wash, body wipes, fresh socks, toothpaste, and toothbrushes.
"Our aim was to provide women the basic necessities they need to lead healthy lifestyles," said Mariah Rodriguez, Community Relations Specialist at the LA Galaxy "We hope that our care packages can help these women maintain self-care in addition to help them build self-worth and value as they continue to seek personal stability."
Founded in 1978, The Downtown Women's Center envisions a Los Angeles with every woman housed and on a path to personal stability. Its mission is to end homelessness for women in greater Los Angeles through housing, wellness, employment, and advocacy. To donate or learn more about the Downtown Women's Center, please click here.