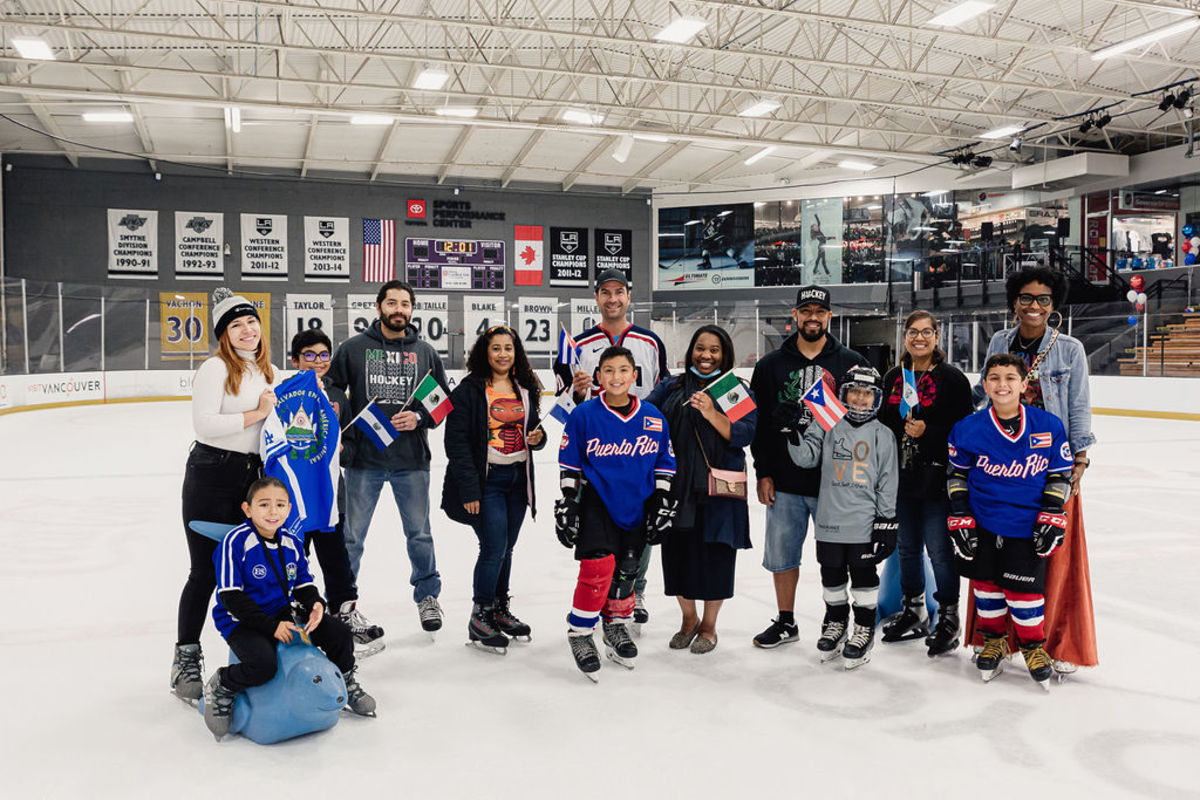 LA Kings and 24 Degrees of Color Join Al Montoya to Celebrate Hispanic Heritage Month With Hispanic and Latinx Youth Hockey Players
Today, less than 8 percent of hockey players in the U.S. identify as Hispanic or Latinx. To recognize Hispanic Heritage Month and help make the sport of hockey more inclusive, AEG's LA Kings teamed up with 24 Degrees of Color, a diversity skate program, to transform the Toyota Sports Performance Center (TSPC) in El Segundo, CA into a hub of cultural immersion for Hispanic and Latinx youth hockey players.
Sixty Hispanic youth from across Los Angeles, CA had the chance to participate in a skate session led by Al Montoya, a former NHL goaltender and the first Cuban American in the league. Expressing their cultural heritage, the kids decorated their skates and outfits and participated in a Hispanic Heritage Month celebration that included listening to traditional music performed by a local Mariachi band and tasting authentic cuisines from seven regions in Latin America
"Whether it is due to financial difficulties or language barriers, not all children get the same opportunity to participate in sports and hockey is one of the most expensive sports to play," said Celia Garth, Coordinator, Kings Care Foundation. "By partnering with 24 Degrees of Color we are hoping to break down some of those barriers and to make the sport of hockey more inclusive to all kids from different backgrounds." 
After the skating session, Montoya spent time with the young skaters, sharing his experiences, answering their questions, and providing valuable insights into the world of professional ice hockey. To make the encounter even more memorable, he took polaroid photos with the kids, which he personally signed on-site.
24 Degrees of Color aims to diversify ice skating and ice hockey in LA County by making these sports more accessible financially and introducing young people of color to recreational ice sports. To learn more about 24 Degrees of Color, please click here.